I love being an orthodontist. Over the years, I have had the opportunity to meet so many wonderful people and the friendships that I have built with my patients and their families are priceless. It has always been my focus to make each patient feel at-home when they come to me for treatment and I work hard to give my patients the attention they deserve and the smile they have always dreamed of.
EDUCATION/EXPERIENCE
My education in dentistry and orthodontics has provided me with a strong foundation of knowledge and experience. Now, by regularly participating in continuing education, I stay current on the latest technology and orthodontic treatments. My patients deserve the best and continuing education allows me to provide them with more options and greater results. I am a member of several professional associations that provide opportunities for continuing education.
COMMITMENT TO COMMUNITY
I am so fortunate to be able to live and practice in my hometown. I really enjoy getting to know my patients and their families and it is such an honor to know that I have made a difference in so many of my patients' lives. I truly could not ask for a better job and I look forward to getting to know you!
EDUCATION/EXPERIENCE
Bachelor of Science in Biology -

University of Missouri-Columbia

Doctorate of Dental Surgery -

University of Missouri-Kansas City School of Dentistry

Masters of Science in Dentistry -

University of Louisville School of Dentistry

Orthodontics Residency -

University of Louisville School of Dentistry

US Army - Fort Hood, TX
US Army - Afghanistan Deployment (Operation Enduring Freedom)
US Army - Joint Base Lewis-McChord, WA
Private Practice - McKinney, TX
Professional Affiliations
Personal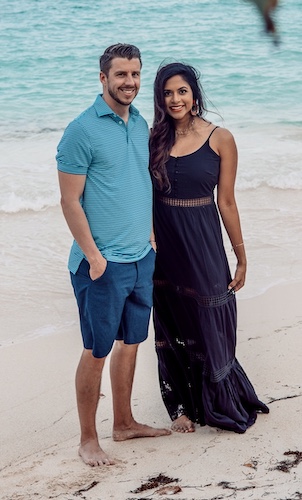 Outside the office, I enjoy staying active, attending sports events, traveling, golfing, and spending time with my beautiful wife, Asha, and our spoiled dog Amos. Our lives are also about to change as we are excited to announce we are expecting a girl in August!